Overview
■The Shizuoka Plant is highly accessible as it is located on National Route 150 about 20 minutes by car from Kakegawa Station on the Tokaido Shinkansen and about 20 minutes by car from the Tomei Expressway.
■The Shizuoka Plant provides surface treatments for precision processed parts such as industrial machinery gears, large sheet metal casings, CVJ shafts for transportation equipment, and machine tool parts to add functions such as abrasion resistance, low friction coefficient, sound damping, pitting resistance, scoring resistance, corrosion resistance, and heat resistance to surfaces.

We work closely with the neighboring Hamamatsu Plant to respond to customer needs as well as with the nearby affiliate Hamamatsu Netsushori Co., Ltd which can offer suggestions from heat treatment to surface treatment.We will solve your problems based on our wealth of experience and achievements so far, so please do not hesitate to contact us.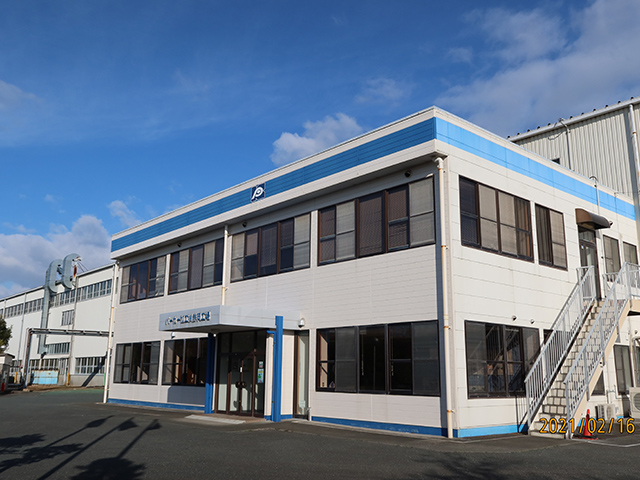 Location
Access
20 minutes from the Kikugawa Interchange on the Tomei Expressway.
25 minutes from the Kakegawa Interchange on the Tomei Expressway.
20 minutes by cab from JR Kakegawa Station
Address
1456-367, Obuchi, Kakegawa Shi, Shizuoka Ken, 437-1302, Japan
TEL : +81-537-48-0600 / FAX : +81-537-48-0610